Introducing the Oil-free Magnetic Suspension Bearing Centrifugal Turbo Blower by UCS – a breakthrough in energy-efficient and low-noise air solutions for diverse industries. Our state-of-the-art magnetic suspension high-speed turbo blower boasts semi-permanent life, intelligent control, and maintenance-free operation, setting new standards for performance and reliability.
Our magnetic suspension blower has demonstrated an impressive 30% energy savings compared to conventional suspension blowers through rigorous testing and evaluation. Operating at a noise level of just 80 dB, it's an eco-friendly solution providing exceptional efficiency and power.
The UCS magnetic suspension turbo blower excels across numerous applications, including municipal sewage treatment, textile, leather and paper manufacturing, medical electronics, food and beverage processing, brewing and fermentation, chemical plating, steel metallurgy, cement building materials, and thermal power generation.
Upgrade to the Oil-free Magnetic Suspension Bearing Centrifugal Turbo Blower by UCS and experience unparalleled efficiency, reduced noise, and long-lasting performance in your operations. Discover the difference this cutting-edge air solution can make in your industry today.
Electromagnetic Bearing Technology
·       Magnetic Suspension Bearing:
Complete potting ensures long life; The proprietary dynamic self-tuning and reset control algorithm has ultra-high stability compared with other similar products;
·       Magnetic Controller:
Using Swiss MECOS, the leader in the field of magnetic bearing control, to effectuate automatic calibration and automatic identification with its high reliability and stability;
·       Special High-Reliability Inductive Displacement Sensor:
This technology has been in many scenarios and cases in the field of magnetic high-speed industrial equipment in the developed countries, which has higher stability and higher application limit than the eddy current sensors.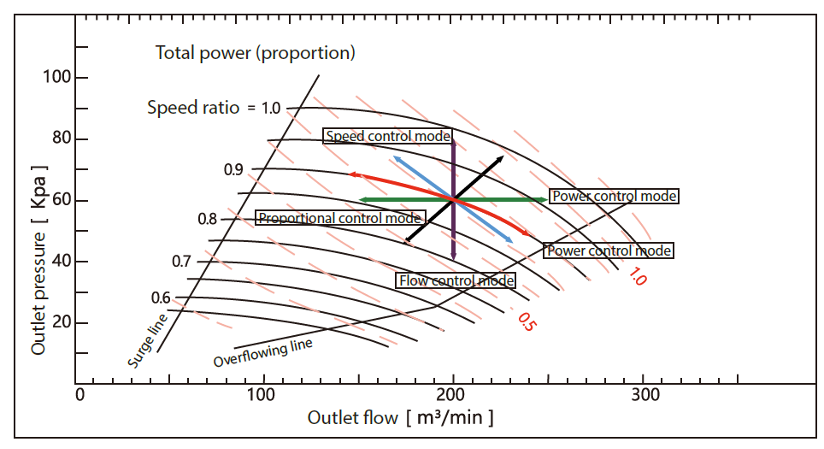 The Air End Structure
·       Energy conservation and efficient
·       Maintenance-free, lubricating oil-free
·       Low noise, low vibration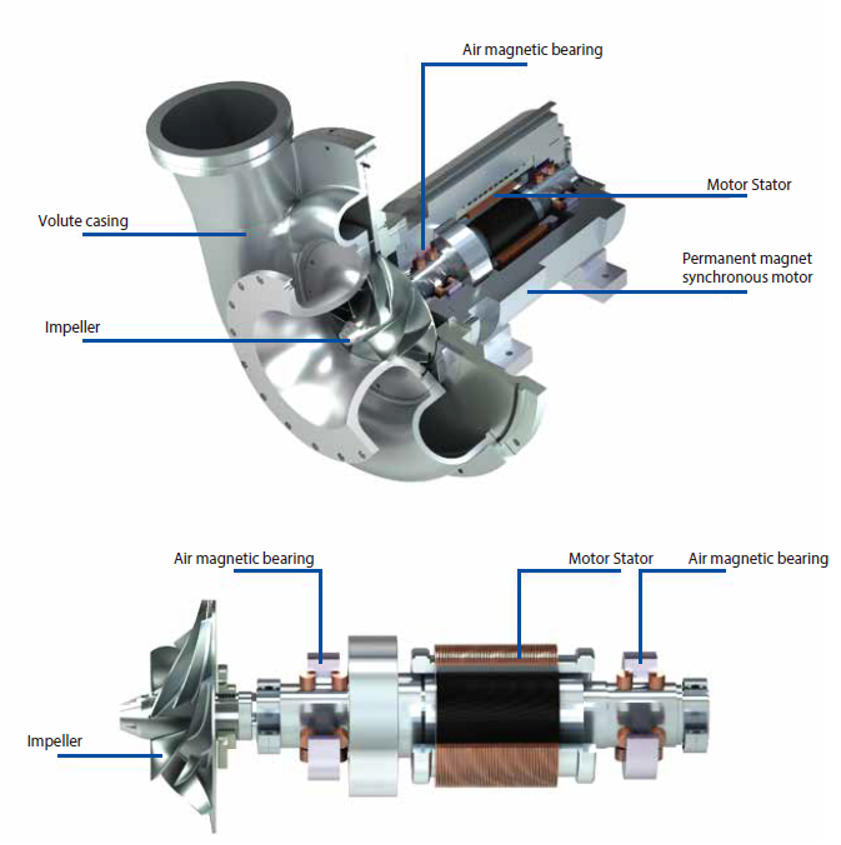 Working Principle of Magnetic Blower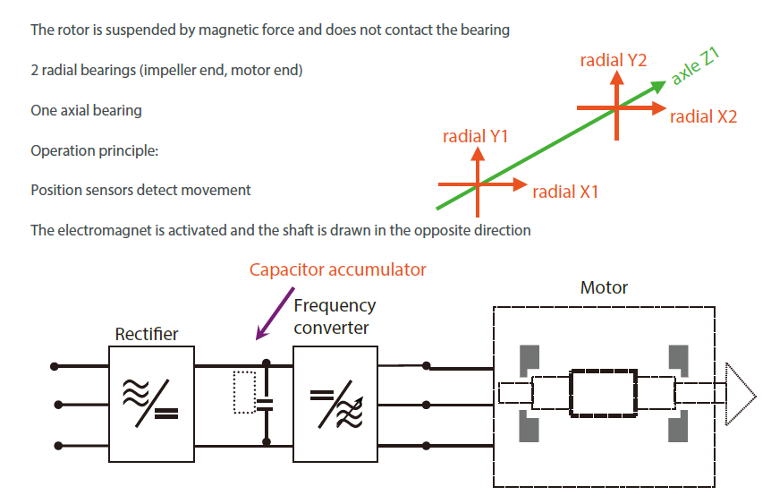 Intelligent Control System
·       According to different application conditions, the speed is converted and adjusted to effectuate the adaptive pressure and flow;
·       Accurate prediction of the unit surge and effective avoidance, automatic anti-surge correction, ensure the safe and stable operation of the blower;
·       Digital remote control, parameter monitoring, fault alarm, and other functions ensure that the unit operates in the best efficiency range, saving more power for users.